HERE ARE PICTURES OF SOME OF OUR BEST TIMES AT WDW.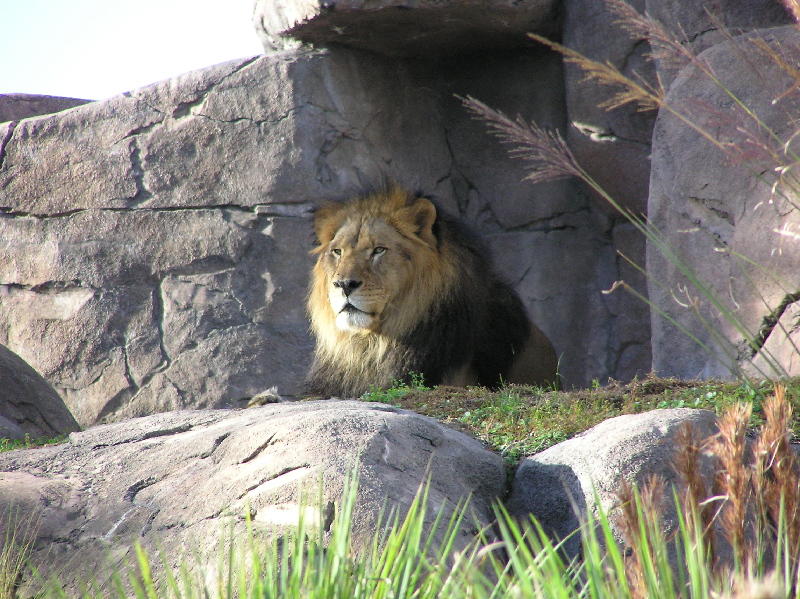 Up close and personal with this cool dude during our Sunrise Safari at AK
The whole family for our family vacation in October 2003.
Front Left to Right Grandson Will, Granddaughter Elizabeth, Grandson David, Grandson Drew, Grandson Ryan
Middle Left to Right Wife Diane, Daughter-In-Law Andrea, Daughter-In-Law Barbara, Son David, Grandson Andrew
Back Left to Right Me Greg, Son Scott
Missing are Step-Daughter Kim and Step Son Jeremy, First Wife Kathy
Diane and I on the Merry-go-Round in Magic Kingdom Fantasyland.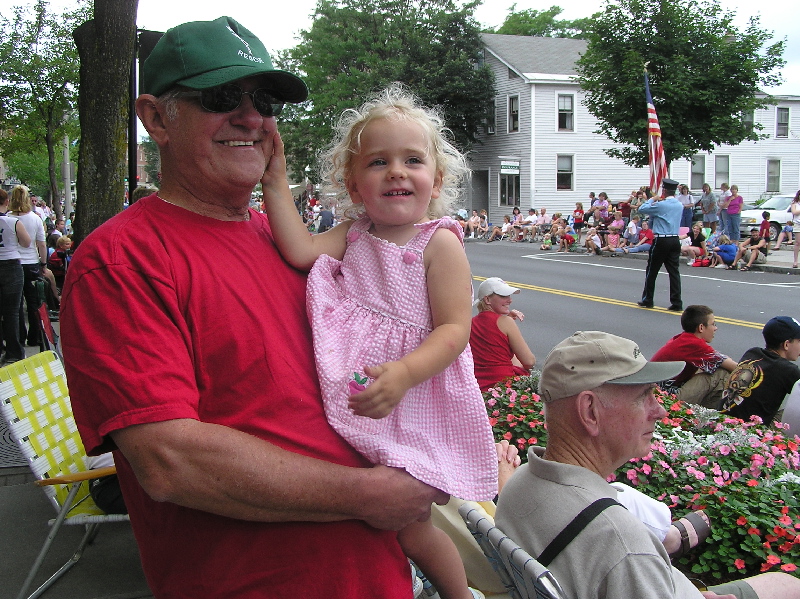 My Granddaughter Elizabeth and I at a parade in Bennington VT.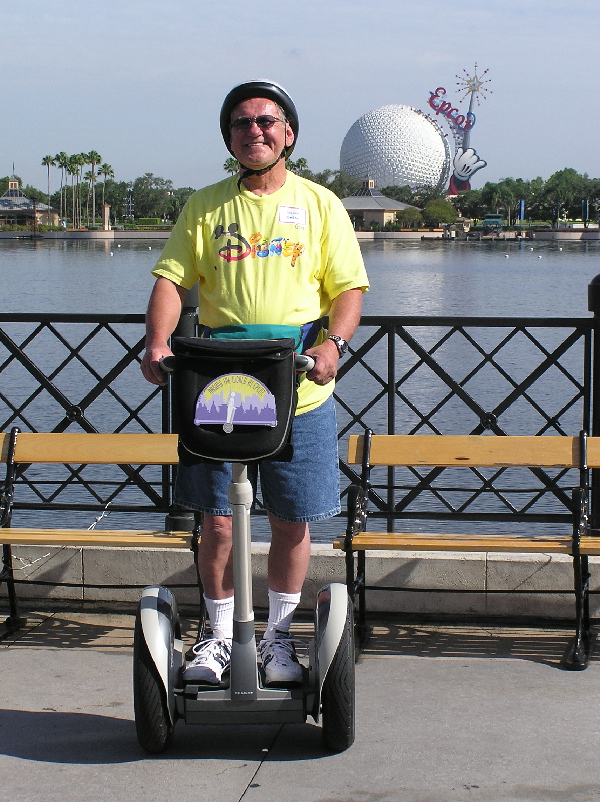 Greg cruising around EPCOT on a Segway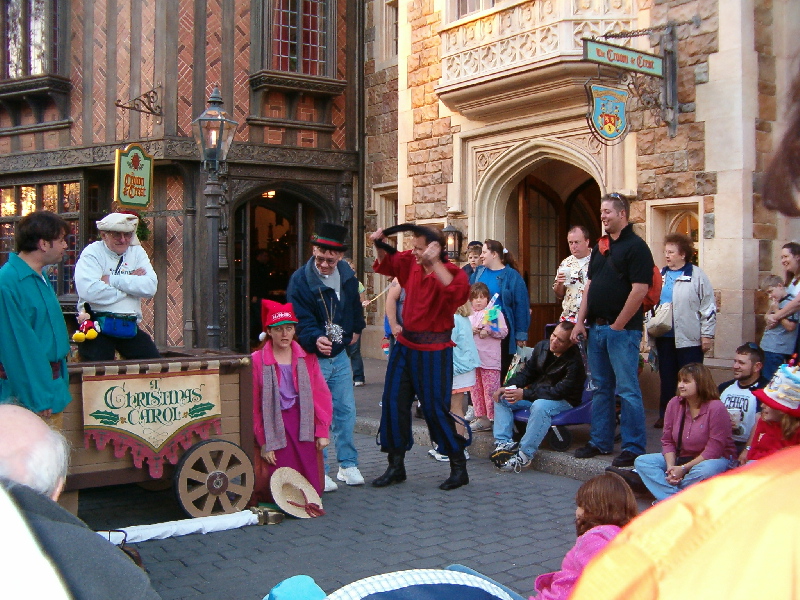 Greg up to no good playing Scrouge at the Great Britain Pavilion, World Showcase, EPCOT.
And my sons said I was tooooooo old to drive an Indy car at 125mph. They are tooooooo young.
Here I am at the track at Walt Disney World.
The whole cast at the Backyard BBQ - a GREAT place to meet and interact with characters along with a nice meal and ful entertainment.
Diane and I at the Hoop-Dee-Doo at Fort Wilderness - this show is so great they do it 3 times a night ever since the park opened and it is still tough to get seats.
My boys always wondered about me and when I showed up at the Mickey's Not So Scary Halloween Party with this outfit they were totally convinced.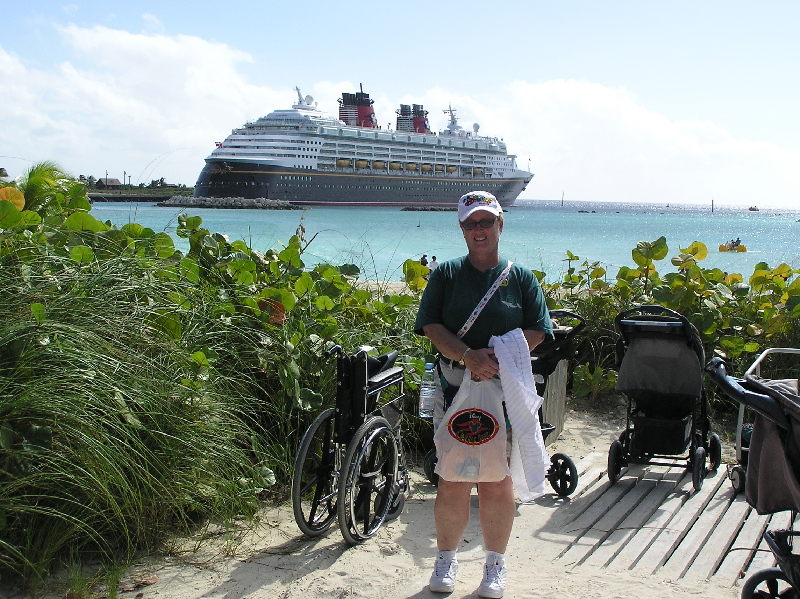 Castaway Cay is the place Diane loves. Give her a beach, some sun and massage and .............................. you get the picture.